In demand mainly for the artistic value, this furniture is also built to stand the test of time. Why buy furniture for yourself when buying this furniture is buying for the generations to follow. Hand crafted from local Northern hardwoods like Sugar Maple, Black Cherry, Oak, Ash and an array of others.
As a former natural resource manager; wood is gathered only in ways compatible with nature. Much of the wood used is from dead or dying trees. Most of the wood is gathered from my own woodlands in the Upper Peninsula of Michigan. Wood left behind after logging is often utilized. The most beautiful wood, the wood with the most character is the wood that saw mills can not use. I am able to utilize this wood because I use hand tools and time instead of technology and quotas.
Most of the furniture is custom built to suit the individual needs of those wise enough to invest in them. I build everything from bedroom sets to Futons to napkin rings. I enjoy a challenge. The goal is to bring a bit of nature and her artistry into your home. This is furnishing with nature left in. It is for people who enjoy nature and her beauty.
A few graphics follow and better ones are on the way of beds etc.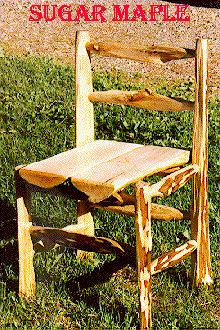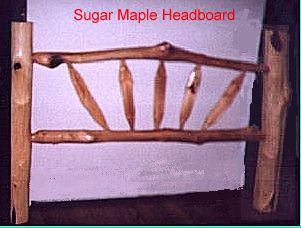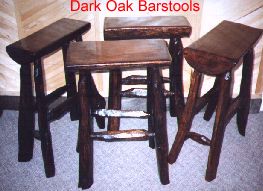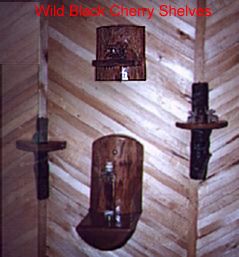 Here is another page of my work